The 2019 budget for Saskatchewan was announced by Donna Harpauer, Finance Minister, giving details of a surplus of $34.4 million for 2019-20. Below are details of the key changes in relation to personal and corporate finances.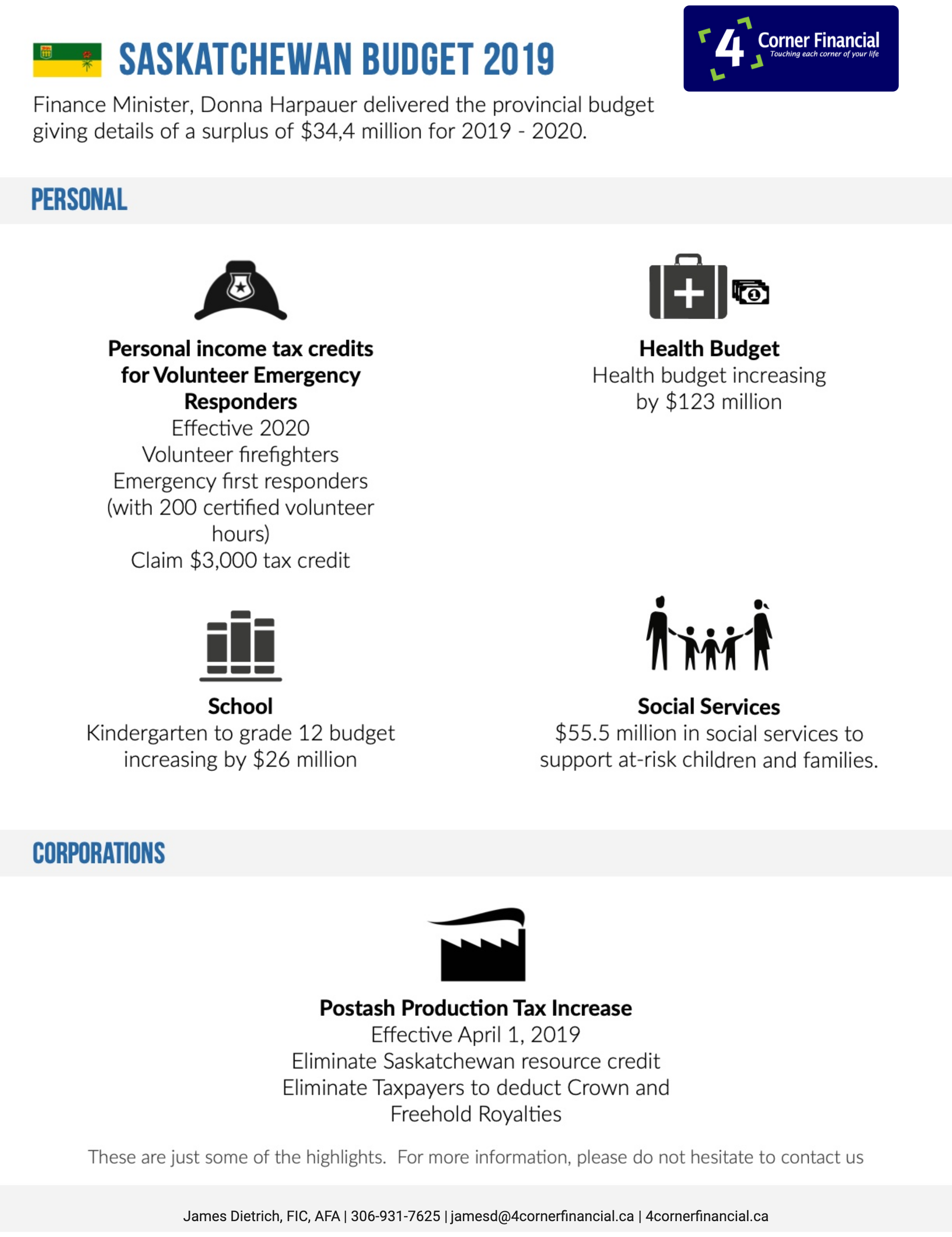 Personal

The budget did not announce changes to personal tax rates.
Personal income tax credits for volunteer emergency responders

Effective 2020, the budget introduces new non-refundable tax credits for volunteer firefighters and emergency first responders (for individuals that perform at least 200 certified hours of eligible volunteer services in a year) to be able to claim a $3,000 tax credit amount.
Mental Health

The health budget will be increasing by $123 million.
School

The kindergarten to grade 12 budget will be increasing by $26 million.
Social Services

The province is spending $55.5 million in social services to support at-risk children and families.
Corporate

The budget did not announce changes to the provincial corporate rate.
Potash Production Tax Increase

Effective April 1, 2019, the budget eliminates the Saskatchewan Resource credit for potash production and no longer allows taxpayers to deduct Crown and freehold royalties in determining the base payment or the profit tax component of the Potash production tax.